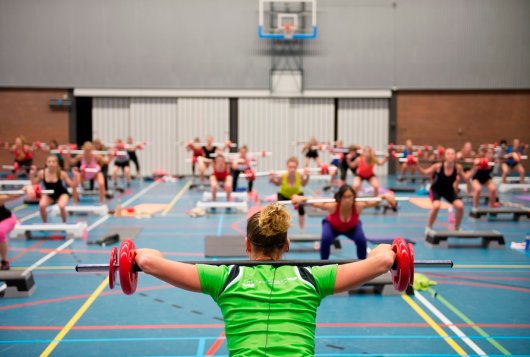 Stay fit
Sports Centre de Bongerd (SCB) is the sports centre on Wageningen Campus, used by both students and staff of Wageningen University & Research and by the companies and organisations that have settled on campus.
SCB stands for responsible physical training and sports and has an excellent range of sports on offer. The SCB is a multifunctional sports centre with both indoor and outdoor facilities. Sports activities are taught by specialised trainers, from athletics to swimming and sports such as Aquafit, BOSU, fitness, squash, indoor biking, Perfect Pilates, Pole Fitness, TRX and cycling.

Many students train in student sports clubs and participate in regular competitions. For employees of Wageningen University & Research or the companies or organisations based on Wageningen Campus, the sports programme consists of 37 different sports activities.
To participate in the sports programme or use the facilities, a sports card is required, which must be activated for specific sports. For more information about the card, rates and activating the card for specific sports, click here.