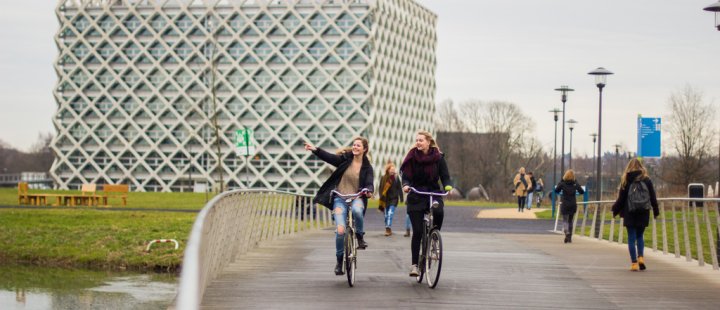 Wageningen Campus is centrally located in the Netherlands, between Utrecht, Arnhem and Nijmegen. It is easily accessible from both the Randstad with Schiphol Airport and from the Ruhr region in Germany with its international airport in Düsseldorf. On this site, you will find directions to the campus, information on public transport and a map of the campus with the buildings on site. The campus has ample parking, usually only a few minutes' walk from your final destination.
Those visiting Wageningen Campus for a few days will find a wide variety of overnight accommodations in the immediate vicinity, including hotels, B&Bs and even campsites. On the campus itself, there are various restaurants with diverse catering offers, including hot meals. There is also a wide range of restaurants and cafes in Wageningen and Ede.
If you need to pass the time for several hours on campus, there are a number of locations specifically designed for visitors to quietly work – of course, with WIFI access.
There are also a number of possibilities available for collegial discussions, meetings with large and small groups and conferences or congresses. Contact the meeting centre Impulse for information on which options are available.