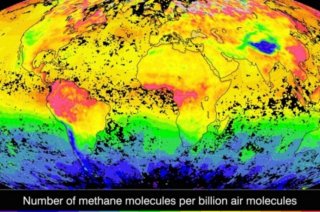 News
Sustainable livestock systems: the methane debate
Published on

March 14, 2022
FACCE ERA-GAS GHG Breakfast Club Recording and slides
Due to popular demand, we are now recording GHG Breakfast Clubs. Last week (7th March) we held a GHG Breakfast entitled :
''Sustainable livestock systems: the methane debate'' with Prof. Simon Oosting and Dr Corina van Middelaar from the Animal Production Systems group at Wageningen University and Research in the Netherlands.
An interesting presentation that covered a thorny issue! Besides discussing the scientific basis for measuring methane, the Methane Pledge signed at COP 26 was also discussed as well as suggestions for sustainable livestock systems and methane mitigation.
You can now watch the recording here.
Slides can be downloaded here.